Regular price
Sale price
$34.95 CAD
Unit price
per
Sale
Out of stock temporarily. Sign up for email notification for restock updates.
🌾 Made with 100% Canadian whole grain oats. Non-GMO and Gluten-Free.

👐 Handmade in Ontario, Canada.
🪢 Features double-layered 100% cotton fabric for enhanced heat retention and comfort.
🌡️ Designed for holistic treatments, offering both moist heat ☀️ and cold ❄️ therapies.
📏 Dimensions: 5 inches in width x 19 inches in length. Weighs approximately 700 grams.
Filled with Canadian grains these heating pads will give you comfort where it's needed most.

We love what we do, and your satisfaction is our pride!

Our product is also excellent for your pets.
🐶🐱 Warm up their kennel for safe, warm transport, perfect for post-operative recovery, or use them to warm their beds on a cold night.
Materials

● 100% Cotton - Super Snuggle Flannel Fabric
● 100% Canadian Whole Cleaned Oats - Gluten Free - No GMO
Dimensions

Width - 5 inches x Length - 20 inches. Weight - approximately 600 grams.
Care Instructions

PRODUCT STORAGE:
Store the product in a cool and dry place. Your pad will feel wonderful
stored in a freezer. Cold preserves the oats for longer, as well as it
allows you to use Cold Therapy right away. You may always heat the
product directly after taking it out of the freezer for Heat therapy.
CLEANING INSTRUCTION:
To clean the product wipe the fabric with a damp cloth.
DO NOT WASH OR SOAK THE PRODUCT - water can make an irreversible oat damage!
How to use

Holistic MOIST HEAT Therapy:
Clean the microwave to remove any oil stains or food residue. Place
product on the clean plate. Heat in a microwave for 2 minutes on high.
Shake well after removing from the Microwave. Product may be applied
directly to skin.
Reheating the product should be done after 10 minutes minimum.
MOIS HEAT Therapy duration 20-30 minutes.
Holistic COLD Therapy:
To use as a cold pack, chill the product in the freezer in a tightly
sealed bag for 2-3 hours, then enjoy a relaxing comfort time.
Cold Therapy Duration: 10-15 minutes.
Product may be applied directly to skin.
Returns

We have a 30-day return policy, which means you have 30 days after receiving your item to request a return unless you activate your FREE warranty now to extend return policy to a 1 year.


Please read our full Return and Refund Policy
Share
View full details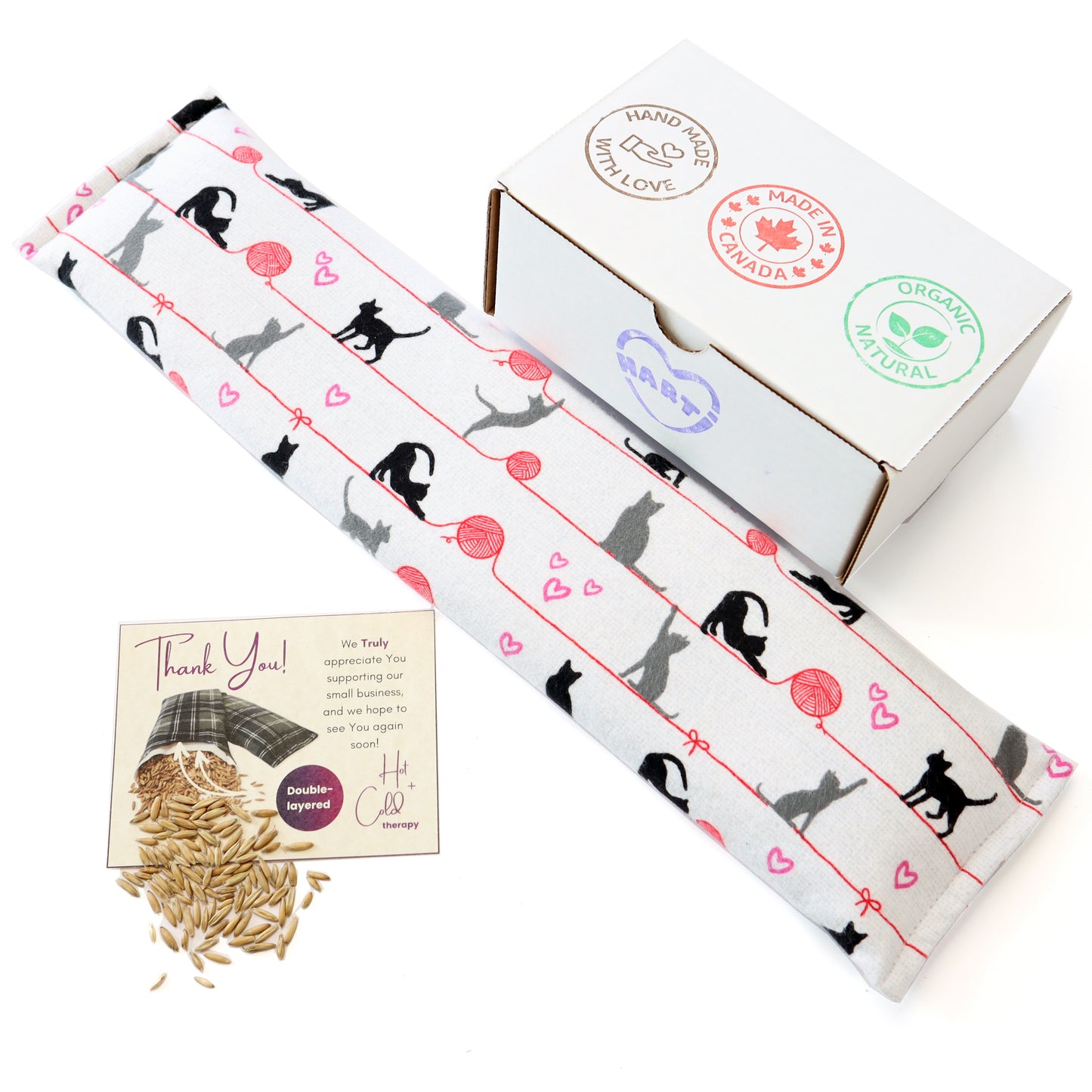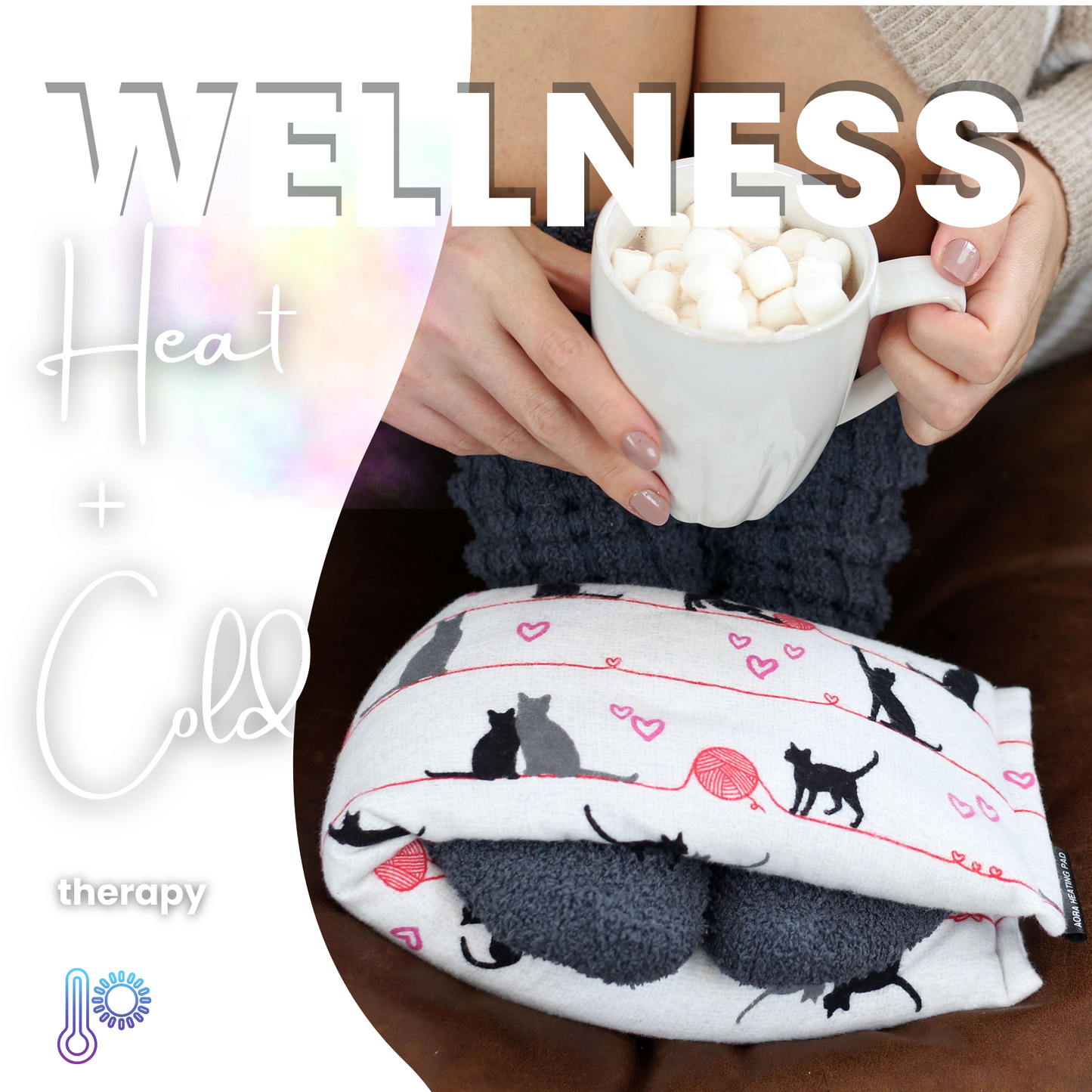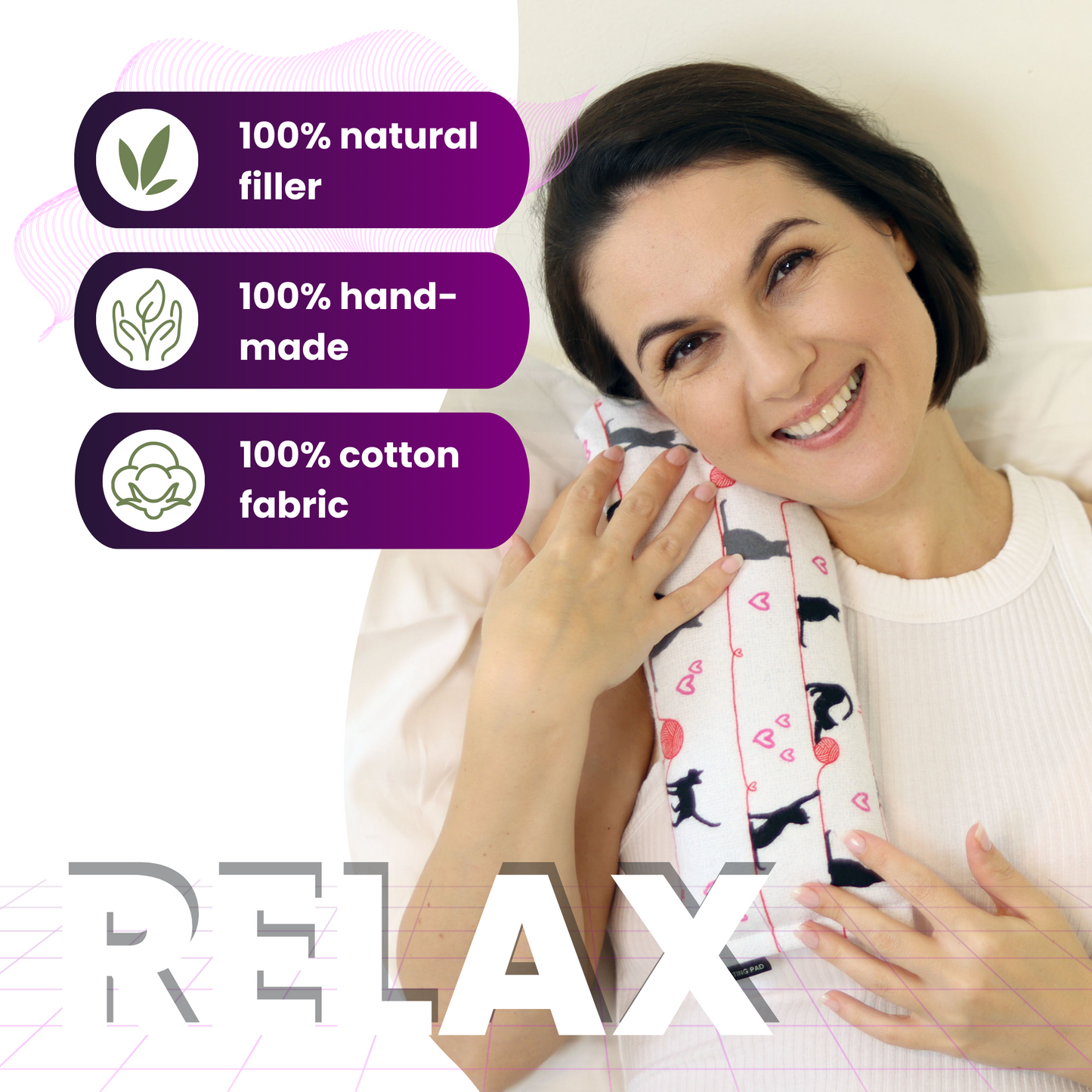 Fast delivery
Good product, a perfect present for my grandma
Helps a lot with sleep
this Heating Pad is whole-grain which makes it 10 times better because there isn't any weird stuff that pokes me when I try to sleep and the fabric is double layered which makes it way softer and more comfortable.
Fun colors
my kid loved this heating pad and sleeps with it every night!!!
Filled with Whole Oats
Our company uses the whole oats containing all three parts of the grain - the germ, endosperm, and bran - which makes our heating pad much lighter than others while providing much better heat retention.
This filling has a great balance between being shapeable, with a bit of heft, and still being lightweight and comfortable.
We are Proud to Work With the Oat Farmers of Ontario! We Use Only Canadian Grains with no GMO.
HARTI: The Oatmeal Cookies for Your Muscles!